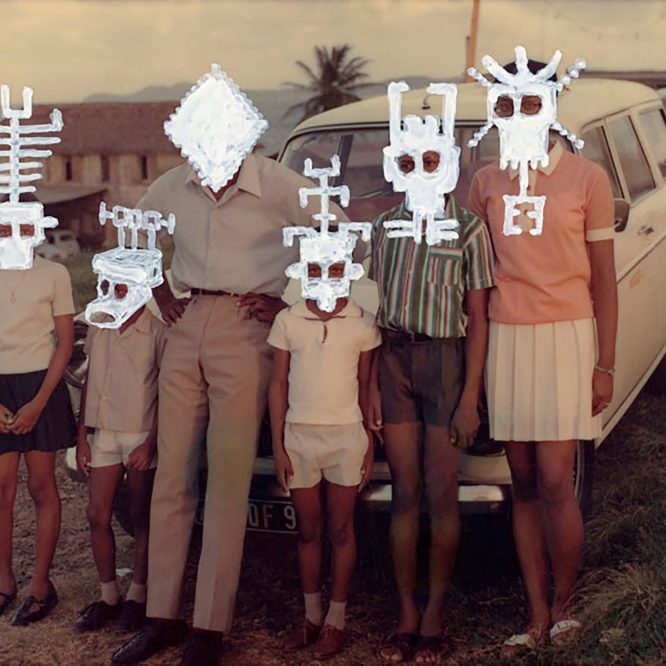 Yaletown – Roundhouse
Untitled
By Jérôme Havre
Contemporary Art Gallery presents Toronto-based artist Jérôme Havre's first presentation in Vancouver. Of Caribbean descent and originally from France, Havre's work considers representation, circulation, transmission, and translation of black identities, interrogating racialized stereotypes and ideologies projected onto bodies.
Drawing directly onto a found family portrait, Untitled (2010) is a blunt gesture. The image depicts a family posed against a vintage car in a tropical landscape, its warm hues of analogue colour giving entry to a past generation. Havre disrupts the scene, scrawling doodles of masklike forms in white-out directly on to each family member's face, erasing identity and subjectivity, reforming
these physical bodies as alien figures. Masks are objects held in high
esteem in Western culture. Through centuries of colonial violence and capitalist extraction, these specific objects have come to sit in private and museum collections around the world, detached from the action, ritual, communities, and physical bodies they were made
for. Disembodied heads without voice, these masked bodies are
"stilled," recontextualized as standins to represent otherness, here a
reflection on Western perceptions of blackness.